Weather
Today, Friday: Widespread precipitation in the evening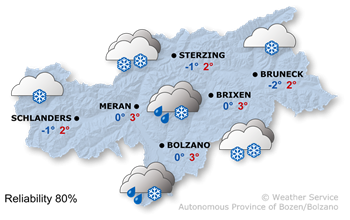 Cloudy sky with, new precipitations moving in from the South in the afternoon. Snowline between 500 and 1200 m. More precipitation during the evening and night.
Tomorrow, Saturday: Slowly weather improvement from the West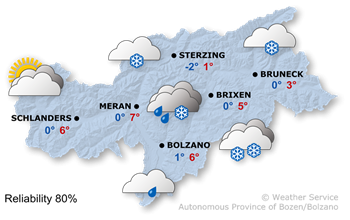 In the early morning widespread rain and snow. In the West soon dry conditions, during the morning precipitations will stop in most of the valleys. In the eats snowfall until the afternoon.
Outlook: Variable